The Reserve Bank of Australia has announced its official cash rate decision for June following its monthly board meeting.
In a move widely predicted by industry experts, the RBA board has decided to keep the cash rate at 1.5 per cent.
The finder.com.au Reserve Bank Survey™ asks some of Australia's most authoritative financial experts what move the RBA will make each month. Every one of the 25 plus experts on the panel predicted that the record low official cash rate would remain unchanged today.
Jordan Eliseo from ABC Bullion said that the RBA would keep rates steady, "Though we remain convinced the next move will be an interest rate cut," he said. "Local economic data remains soft at best, whilst fears over house price declines, and a more subdued environment for private sector credit growth continue to build, fuelled by some of the more troubling revelations from the Royal Commission."
The RBA governor Philip Lowe stated today: "The global economy has strengthened over the past year. A number of advanced economies are growing at an above-trend rate and unemployment rates are low."
"The housing markets in Sydney and Melbourne have slowed. Nationwide measures of housing prices are little changed over the past six months, with prices having recorded falls in some areas," he said. "Housing credit growth has slowed over the past year, especially to investors."
"APRA's supervisory measures and tighter credit standards have been helpful in containing the build-up of risk in household balance sheets, although the level of household debt remains high. While there may be some further tightening of lending standards, the average mortgage interest rate on outstanding loans is continuing to decline."
"The low level of interest rates is continuing to support the Australian economy. Further progress in reducing unemployment and having inflation return to target is expected, although this progress is likely to be gradual," said Mr. Lowe. "Taking account of the available information, the Board judged that holding the stance of monetary policy unchanged at this meeting would be consistent with sustainable growth in the economy and achieving the inflation target over time."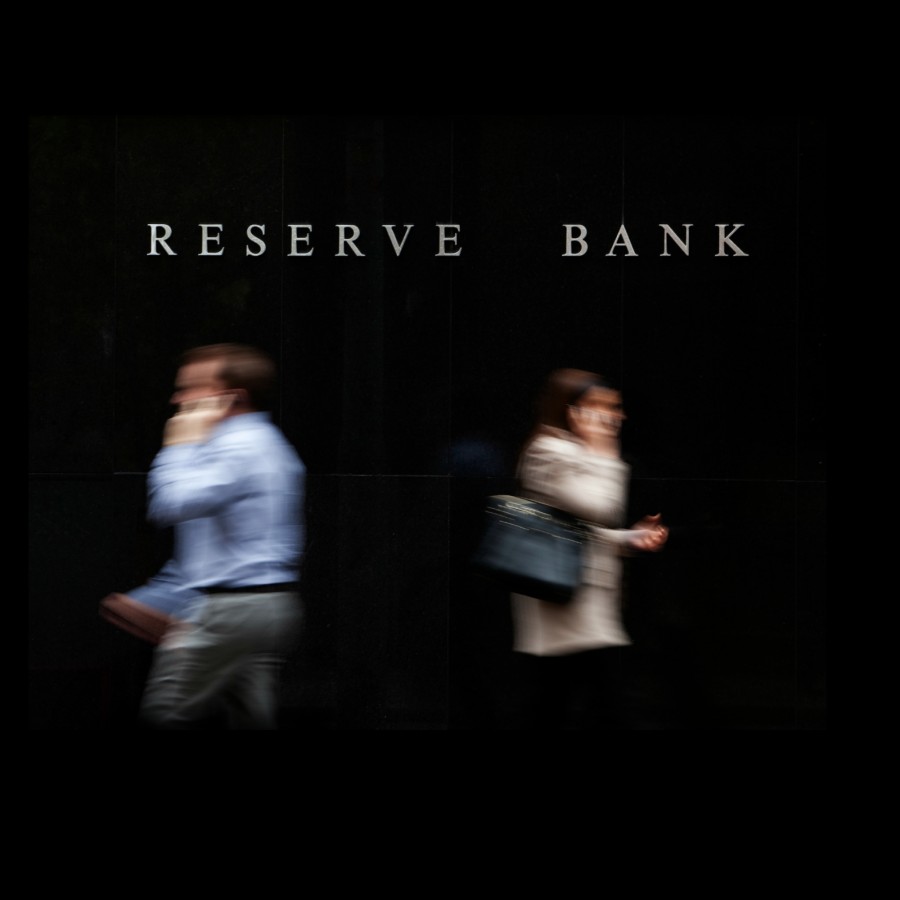 We understand that the Reserve Bank does not expect any negative wealth effects from falls in house prices. 
Bill Evans, Chief Economist with Westpac
also stated in the
Westpac Weekly
"We understand that the Reserve Bank does not expect any negative wealth effects from falls in house prices. (On a six month annualised basis using CoreLogic data, Sydney is -6.3%; Melbourne -3.2%; Perth -1.1%). That is because the impact on consumption during the upswing period for house prices was considered to be muted."
Mr Evans believes that consumption weakness was at a time of weak income growth and was some fall in the savings rate in NSW and Victoria - the two states at the centre of the housing boom that were less exposed to income weakness.
Consequently it is too soon to assume that a period of weakening house prices will not be associated with somewhat softer consumption than would normally be associated with the pace of income growth," said Bill Evans.  "These negative prospects for the housing market are not only manifesting in price weakness but credit is also softening. In particular investors are responding to a number of headwinds – prospects for falling prices; likely tax changes if there is a change of government next year; tightening credit availability as banks are focussing on expenses and incomes of borrowers as well as controls on verifying existing debt; and shrinking rental yields, particularly in Sydney as rising land taxes bite on houses."
"The Governor is clearly signalling that the next rate move has to be up. Consequently, we cannot be sure of the size and duration of this current correction to both prices and credit. It is the accepted view that the evidence of the housing market's response to the 2016 rate cuts (a very strong revival of both prices and credit) sits as a lesson to the RBA that housing will always be highly responsive to lower rates."
Mr. Evans said that Westpac's "rock solid" core view is that the cash rate will remain on hold in 2018 and 2019. "However, the balance of risks seems less skewed to the upside than is currently indicated by the official view that the next move in rates is going to be up," he said.
Bill Evans says the next move by the RBA will be up, and Jordan Eliseo suggests it will be a cut. What do you think?
---

At One Agency we are always open for a conversation and very happy to help if you have any questions, obligation free and in complete confidence, so please contact us. 
T  1300 79 23 88 
T  +61 2 8039 2110 (International)

Back to top

Back to top